FAQ's
Answers to the things you always wondered about.
Q: Do you ship internationally?
A: Yes, we do, you will need to contact us for the best rate, tell us what you need and we will do what we can to make it work
Q: How long until I receive my order?
Orders placed before 3 pm AEST Monday to Friday are shipped same day in 99% of cases. Once your order ships we'll send you an email with tracking information.
We're shipping from Queensland. Delivery is by Australia Post, Regular Post is 3-10 days and express is 1-6 days.
Same day despatch is provided your item is in stock, if the stock is unavailable we will contact you to discuss an alternative option.
Read More about our Shipping Policy Here.
Q: How do I set up my files?
Best results are achieved with Vector files, Convert all text to outlines and save as PDF, EPS, AI or SVG.
If you cannot supply a Vector the next best type are very large Bitmap files PNG, JPEG, etc. You'll get best results with big files, over 1000px wide or tall. Use high contrast images like a logo, text, or icon. Photos of an illustration might work, but you'll want to photograph them or scan them in so that the whites are bright and the blacks are super dark.
Q: Are there files that won't work?
A: We can not work directly with images that are low resolution.
We often can't work from images found on the internet – most files online are only 72 dpi/ppi and aren't high enough resolution for the production.
We can't set-up a file or create a custom design based on a photograph that you have taken or found.
We can not print and cut designs that you do not own Copyrights or rights of use for. If you are unsure if you are able to use an image, contact the creator for their terms of use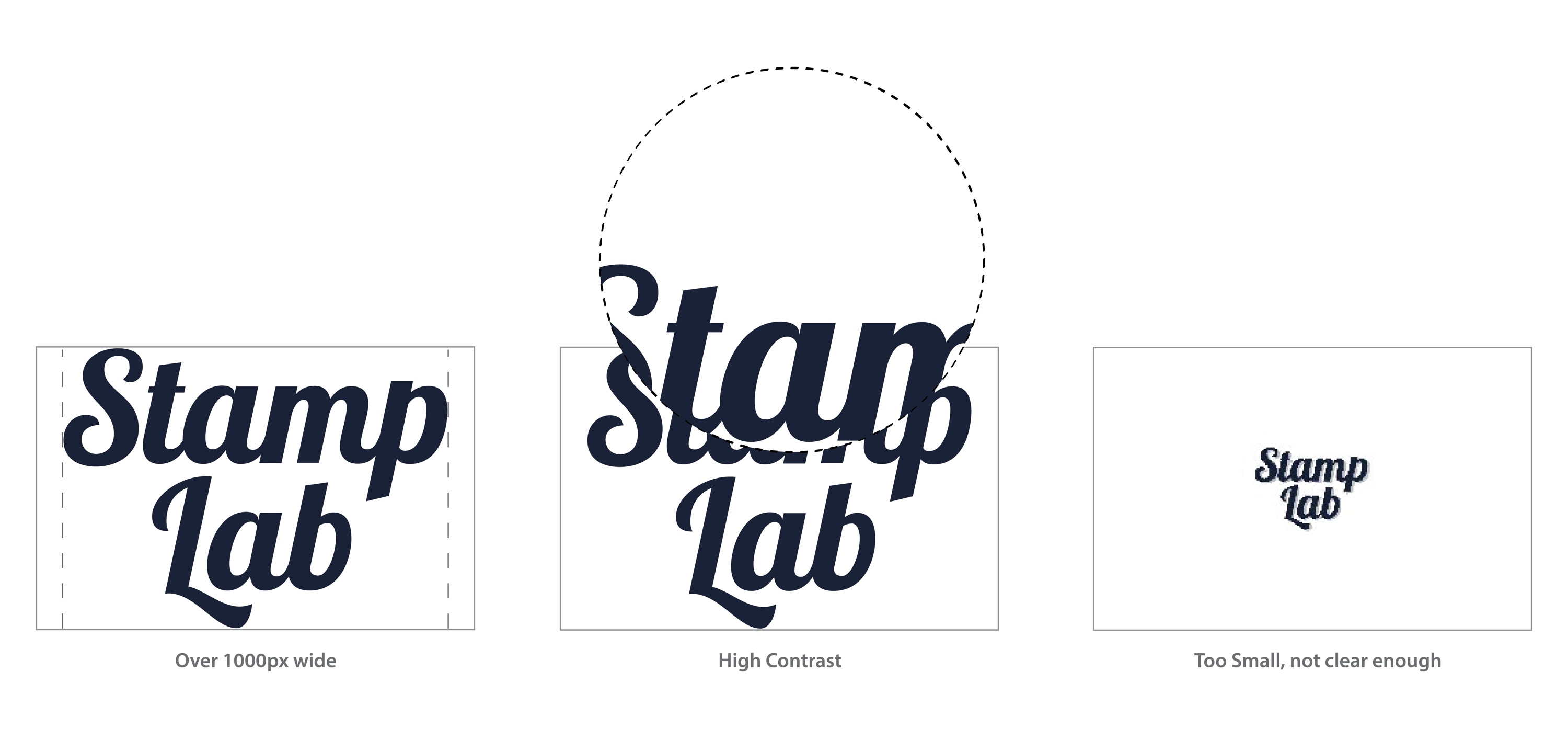 Q: I have found a font I like can I get my stamp made using it?
A: Absolutely, here is what you can do:
Create a file
Download your font and create your artwork in a program of your choice.
Convert all text to outlines
Save as EPS, PDF, AI, or SVG and upload a copy when placing your order
Tell us where to go!
find a font online that is free for commercial use and send us a link. (Some great places for free fonts Dafont, Google Fonts, Font Space, Font Spring, Font Squirrel.)
Send us the text word or phrase you would like, Spell it out exactly how you would like it to appear.
We will create the artwork and send a proof for approval.
Q: How do I get Trodat Ink Pads out?